---
from
---
Note: Current p/p indicative rate. Final price may change due to currency fluctuations.
---
---
Overview
This 13 Day Package encompasses everything that a curious traveller could want to explore in Tasmania from the comfort of our private coach bus. Your host Robert has parcelled together 20 years of experience exploring Tasmania and arranged an itinerary that truly reflects and showcases the diversity of Tasmania's attractions. An anti-clockwise loop of the island, we move fast enough to sample dozens of the most scenic locations yet slow enough to relax and enjoy a 'holiday paced' tour. On 3 occasions we stay at our accommodation for multiple nights, meaning you won't need to pack and unpack those bags daily. Suitable for all ages and fitness levels this tour is great for couples, families, friends and YES we cater for Single travellers! This 13 Day experience will truly leave an amazing and lasting impression. Please note: tour dates listed below are guaranteed departure with a minimum of only two guests.
Departures
Note: Current p/p indicative rate. Final price may change due to currency fluctuations.
Cruise Itinerary
Meet and greet for an evening meal and drinks at the Ibis Styles Hotel in Hobart and get to know Robert, your host for the 13 days. Comprehensive tour itineraries will be provided along with a personalised map graphically depicting your 13-day journey which covers approximately 2000 km
---
Pick up from the Ibis Styles and set off for the summit of Mt Wellington (1270m) boasting spectacular views in all directions. A short exploration around Australia's 2nd oldest capital city of Hobart, including stops at Constitution Dock & the Cascade Brewery. Lunch with wine tastings at a positively charming vineyard in the Coal Valley region before proceeding to the beautiful township of Richmond. This impeccable historic settlement boasts the country's oldest bridge still in use, the lovely convict built, sandstone arch construction of the Richmond Bridge. Then on to the Tasman Peninsula for more spectacular coastline of the Tasman National Park. From its towering sea cliffs, we look over Pirates Bay, Tasman's Arch, the Devils Kitchen and the amazing Tessellated Pavements. See the infamous dog line at Eaglehawk Neck before overnighting right on the cusp of the Port Arthur Historic site. Richmond Bridge
---
Spend several hours being personally guided through the most interesting buildings and attractions of the Port Arthur World Heritage Site. Learn about Point Puer, Isle of the Dead and the history of convicts in Tasmania before taking a harbour cruise to view the site in panorama as incoming convicts must have. A short stop off at the boutique Federation Chocolate factory is a must when on the peninsula to taste what delicious and unusual flavours are available. From here we head north to take in the sights of Tasmania's east coast. Stop at the unique Spikey Bridge, Spikey Beach and enjoy coffee while viewing the stunning Freycinet Peninsula. At Freycinet National Park we will view the famous Wineglass Bay and more from Cape Tourville Lighthouse, a great place to spot wildlife. Arriving at our accommodation in Bicheno, an optional penguin tour is available in the evening.
---
Bask in the morning sunshine while witnessing the amazing blowhole on the rocky coast of Bicheno. Spend time at the award-winning East Coast Nature World wildlife park where we watch the iconic Tasmanian Devils feeding. Learn about this incredible little animal's struggle for survival while petting wombats and hand feeding wallabies, kangaroos & Cape Barron geese. Next up is Tasmania's most scenic coastal road with breathtaking views of the east coast Bay of Fires. Dip your feet while walking along one of Tassie's best beaches – Binalong Bay. Visit a working oyster farm, sample cheeses at the award winning Pyengana dairy and enjoy afternoon tea & coffee at the highly emotive Legerwood memorial trees. Proceed through an ancient Myrtle rainforest and the renowned Tamar Valley region before arriving in Launceston for our first of 2 evenings in town
---
Let's slow the pace down just a little as we explore the landscape north of Launceston around the beautiful Tamar River. Beginning with a morning tour of the famous Beaconsfield Gold Mine & Heritage Centre. Embark on an historical journey as you learn about the significance of this site in Tasmanian history and the dramatic collapse of the mine in 2006 which led to one of the most publicised rescue missions in Australian history. Lunch will be on the banks of the Tamar River at the ever-delightful Beauty Point where after we will take a short stroll to explore the wonders of the acclaimed Seahorse World. Our afternoon activities include a scenic drive up to George Town & Low Head, home of some amazing tree carvings by renowned artist Eddie Freeman with tea & coffee at the Low Head Historic Lighthouse site. A second restful evening in the comfort of our Launceston CBD Best Western Hotel will end our days touring.
---
A short drive through downtown Launceston before enjoying a morning stroll at the lovely Cataract Gorge, a fantastic urban wilderness only minutes from the CBD. Heading west out of Tasmania's biggest northern city we visit the heritage listed R. Stephens honey factory in Mole Creek - Tasmania's oldest & largest honey producer. Here we will take a guided tour through the working factory which includes FREE tastings of Tasmania's famous Leatherwood honey. Next enjoy a private tour of the spectacular Marakoopa Caves with their 250-million-year-old crystal formations, the only show caves in Tasmania boasting resident glow worms! Travelling up onto the central highlands we will reach the World Heritage listed Cradle Mountain National Park. Come for a short animal spotting jaunt in the evening before relaxing at the acclaimed Cradle Mt Hotel.
---
Visit the divine Dove Lake at the foot of Cradle Mountain – a photographer's paradise. Take in the stunning views of this iconic space from several angles as we complete a short walk to Glacier Rock. Wonders abound strolling through the mossy forests of the Enchanted Walk and the mesmerising cascades of Pencil Pine waterfall. Visit the old 'Waldheim Chalet' of pioneer Gustav Weindorfer – the father of this wonderous park. After a delicious lunch we make our way on to Strahan via the meandering forest highways of the west coast. View the Southern Ocean from the best lookout point on the West Coast and see as far as you can imagine – perhaps Argentina? Your lungs will thank you as you inhale possibly the cleanest air on Earth. Arrive at Tasmania's most westerly town for some afternoon relaxation and accommodation in Strahan.
---
Spend the morning enjoying one of the most scenic and unique tourist attractions in Australia – the Gordon River Cruise. Aboard the famous 'Harbour Master' in upper deck Gold Class luxury, your 6-hour cruise will include stunning views of Hells Gates and Macquarie Harbour, Sarah Island, the salmon farms and of course the jewel in the crown – the Gordon River World Heritage area itself. The cruise will also include a freshly prepared buffet lunch meal onboard the vessel. Our afternoon plan will see us visit the Morrison Sawmill for a close-up look at Tasmania's most famous timber – Huon Pine. Followed by some further exploring in Strahan village before heading to Queenstown for the evenings accommodation.
---
Don't bother checking out of your hotel as we will enjoy a lovely day of scenery before relaxing back in the same accommodations for a second night. Today we journey on the West Coast Wilderness Railway – a journey back in time on Tasmania's west coast aboard the fully restored original steam train. Departing from Queenstown we travel premium 'Wilderness' class and will be welcomed onboard with complimentary sparkling wine and canapés. The half day journey heads deep into the heart of the west coast on the steep sections of the track where the famous 'rack n pinion' line is found. Sit back in comfort as we cross more than a dozen bridges while listening to your guide bring stories of the railway and its resilient people to life. Enjoy the beautiful sights of the King River waterway, this is truly one of Tasmania's premier experiences. Our afternoon will be spent exploring Queenstown at a relaxing pace. The Iron Blow lookout, Horsetail Falls and possibly an evening drink or movie at the classic old Empire Hotel & Paragon Theatre. The grandiose Paragon Theatre is an evening entertainment option for those interested in the cinema classics.
---
Take in the wondrous views at Lake Burbury before we head into the World Heritage area for a morning stroll through thick forest to the imperial Nelson Falls – beautiful any time of year. Our lunch stop is a true gem in Australian Art – The Wall in the Wilderness. Learn about the history and significance of the 100m long Huon Pine carvings by artist Greg Duncan and enjoy lunch in unique surroundings. This is legitimately one of the most incredible privately owned art galleries in Australia. Our afternoon travels will see us visit the old Hydro township of Tarraleah and learn about this monstrous project and how it came to life back in the 1950's. We then continue via a magical drive into Strathgordon, the deepest point of the World Heritage park accessible by road for the evenings stay at Lake Pedder Wilderness Lodge. Break for afternoon tea at the picturesque Lake Meadowbank where Platypus are known to nest.
---
Explore the remote scenery of lake Gordon and Lake Pedder and the gigantic structure of the Strathgordon Dam built in 1974 and towering to 140m high. For those not averse to heights a walk across the dam wall is a must! Learn about how this single structure generates nearly 15% of Tasmania's electricity. In the afternoon we stop at the spectacular Russell Falls – one of Tasmania's most photographed waterfalls. Enjoy a meandering drive through the Derwent valley en route to Hobart. Our accommodations for the next 2 nights will be the Ibis Styles Hotel located in Hobart CBD.
---
•Tahune Airwalk experience •MONA - Museum of Old and New Art •Bruny Island Tour and Wilderness Cruise – additional cost of $150.00 per person Tahune Airwalk – Travel down the Huon Valley through amazing farming, forestry and fishing settlements to arrive at the Tahune Airwalk. A 600m tree top walk 30m above the forest floor with a spectacular 50m cantilever section over the Huon River. From here you will have panoramic views to the peaks of the adjacent world heritage area. Enjoy the swinging bridges walk and feel the mighty Huon and Picton Rivers beneath your feet. The first bridge spanning the Huon is over a 100 m long with the second over 60m. This is an amazing forest experience. Spend an additional 20 minutes to discover the ancient and rare Huon pine trees on an easy and tranquil stroll along the pristine river bank. Includes all transport and lunch. MONA – Go with an open mind. This is Australia's largest private owned gallery of modern and contemporary art, all housed in a stunning building, amazing architecture and views.Enjoy the Derwent River ferry cruise to and from the museum leaving from Constitution Dock in Hobart CBD. Includes entry and lunch allowance. Bruny Island – For the more adventurous a full day tour of Bruny Island includes the amazing 3 hour cruise around rugged Tassie coastline. Experience the awesome power of the mighty Southern Ocean, towering cliffs and deep sea caves. Encounter the regions remarkable wildlife, keeping a close lookout for sea eagles, dolphins, seals and a variety of sea birds. Amazing photographic opportunities abound. Trip includes pickup Hobart 7.45am, scenic guided bus tour and ferry crossing to Bruny Island, morning tea, 3 hour wilderness cruise, lunch and return to Hobart around 5.30pm. This option incurs an additional $150.00 charge per person.
---
The world-famous Salamanca markets are held every Saturday and we wouldn't want to miss them. After a full buffet breakfast explore the market at your own leisure and sample some of the abundance of street foods. This officially concludes our most extensive and premium tour of the island. We are sure you will have enjoyed the experience of a lifetime and shaped many new friendships during our travels, taking home great memories, stories and photographs.
---
We reserve the right to alter tour itineraries without notice due to climatic conditions and other circumstances outside our control.
---
Tassie Tours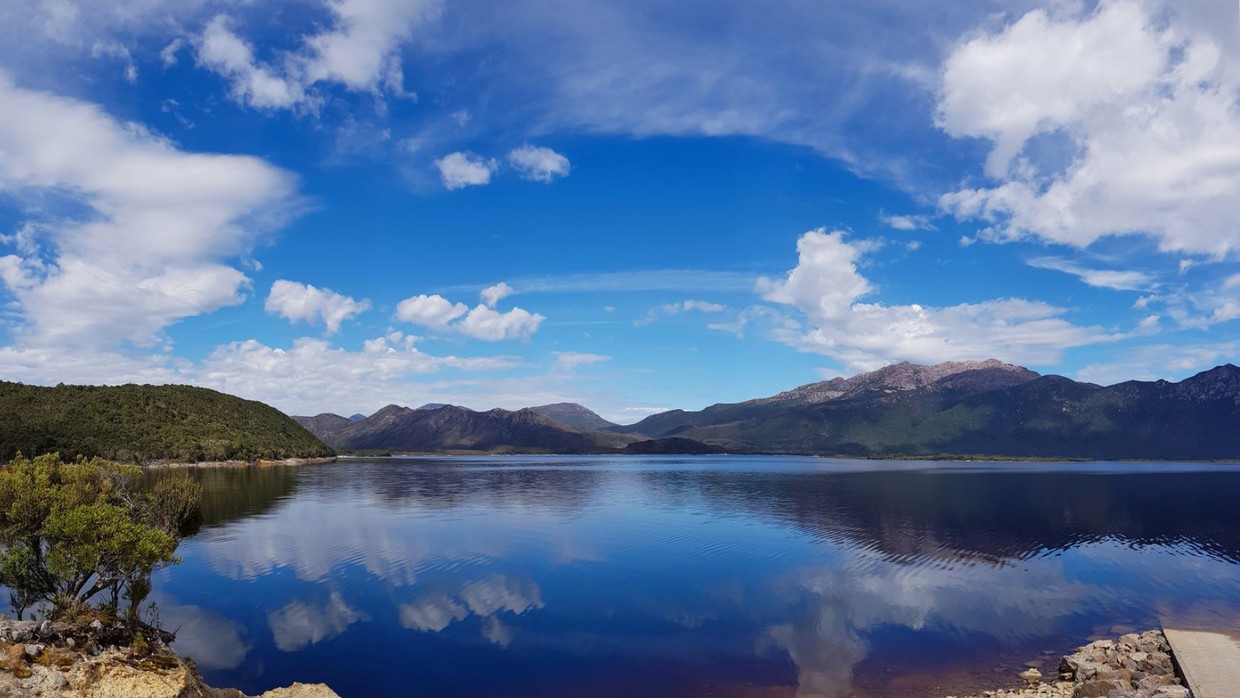 Normal 0 false false false EN-US X-NONE X-NONE See Tasmania with one of the most recommended tour operators. These holidays are designed with you as top priority to ensure you see as much as possible of our beautiful and unique state, in a relaxed, comfortable small group environment. With a maximum of 15 guests our tours are suitable for couples, families, friends and YES we also cater for Single travellers! Experienced, local driver/guide, to ensure you have wonderful lasting memories. Travel hassle free with like minded people, from Australia and around the world (usual ages 30 – 70) who enjoy the great outdoors, seeing amazing sites, getting up close and personal with wildlife, taking stunning photos and visiting historic locations. You don't have to be young to have fun! Normal 0 false false false EN-US X-NONE X-NONE Vehicles We recognise that our vehicles are an integral part of our business and as such endeavour to maintain a very high standard of cleanliness and comfort. To ensure this we have invested in 3 brand new vehicles over the past 18 months and are very proud to offer one of the best and newest fleets on the island. Our vehicles meet all necessary requirements and licensing for commercial tour operators in Tasmania. They are serviced and inspected on a regular basis to ensure passenger safety and are in excellent mechanical order. The vehicle you will travel in depends on passenger bookings. We operate 4 different size vehicles. To ensure plenty of space and passenger comfort on board we never fill any of our vehicles to more than 75% capacity. That is we guarantee to not sell at least 1/4 of our available seats to ensure guests have plenty of space. This is not a knee jerk response the the COVID-19 pandemic and social distancing requirements but has in fact always been our policy. It just happens that at present this is particularly relevant to travellers. Our policy regarding 'Maximum Passengers' is as follows: Yutong Coach - This is our new half size coach bus. Licensed to carry 23 but in keeping with our small group ethos we guarantee never more than 15 guests in this vehicle. Iveco MiniBus - Our most recent vehicle investment this is the Executive Model and to our knowledge we are currently the only tourism operators in Tasmania with this vehicle. It has leather seats and overhead storage. Licensed to carry 17 we guarantee never more than 12 guests in this vehicle. Toyota HiAce - Also a brand new 2019 model. Licensed to carry 14 but we guarantee never more than 10 passengers in this vehicle. Hyundai iMax - Licensed to carry 8 but we guarantee never for than 5 passengers in this vehicle. Perfect for small groups or private family tours.
Highlights
• Mt Wellington Summit for breathtaking panoramic views • Experience a 3 hour guided tour around the Port Arthur Historic Site • 25min harbour cruise of Port Arthur aboard the spacious catamaran vessel Marana • Take in the amazing east coast scenery from the photogenic Cape Tourville Lighthouse in Freycinet National Park • Stroll through and photograph the incredibly colourful Bay of Fires • Visit the award-winning Nature World for an interactive experience with Tasmania's native animals including the Tassie Devil • A fully guided tour experience of the Beaconsfield Heritage mine site • 1 hour guided tour of either Seahorse World or Platypus House with its resident Echidnas • Visit one of Tasmania's most unique locations - Cradle Mountain, spectacular scenery and amazing wildlife • Cruise the majestic Gordon River, journeying deep into one of the world true frontiers • Scenic drive through UNESCO World Heritage area of the Wild Rivers National Park • Enjoy a memorable half-day journey 'Premium Class' on board Tasmania's famous functioning steam train - The West Coast Wilderness Railway • Walk across the mighty Strathgordon dam, peeping over the 140m drop if you're game • Visit one of Australia most original, unique and tasteful art galleries – The Wall • Sample the culinary delights of the Salamanca Markets while shopping for Tasmania's best local produce and craft • Enjoy a full day experience on the magnificent Bruny Island – option. Tuhane Airwalk – and swinging bridges – option. MONA Museum of Old and New Art - option • Enjoy 3-nights accommodation at the recently built Ibis Styles hotel in Hobart CBD. Return to Hobart in time to enjoy the famous Saturday Salamanca Markets.
Map