---
from
---
Note: Current p/p indicative rate. Final price may change due to currency fluctuations.
Ship
Kangaroo Island Adventure
City
Kangaroo Island to Kangaroo Island
---
---
Overview
This week-long sojourn explores the length and breadth of Kangaroo Island, and gives insight to the underlying geology, the resultant land-forms and soils, and how this, in concert with the clean environment and Mediterranean climate, can deliver a diverse natural environment and surprising array of local produce. You will be introduced to the people behind the scenes, the stoic characters, dedicated scientists and researchers, and the creative artists who are motivated to make beautiful things by the Island that surrounds them. Along the way you will get to sample the produce - initially as a sampler, then as the main event in a meal later in the week. Our dining options include a mix of formal restaurant settings, picnics, tailgate tastings and even some home-hosted events. This is a hands-on, muddy boots, immersive experience aiming at satisfying the enquiring minds of curious travellers. Each day covers a different part of the Island - both in terms of geography, lifestyle, story and character. Don't be surprised if you cross paths with the same people again - but playing a different role as we often wear different hats here. Destination Kangaroo Island At about 440,000 hectares or just over one million acres, Kangaroo Island is large. This is not immediately apparent when one looks at a map of Australia - of course, that is because we often underestimate the size of the country. In many ways, Kangaroo Island is a microcosm of Australia - a large landmass, surrounded by beautiful coastline and spectacular beaches and quite sparsely populated. A third of the land surface is given over to conservation reserves, and four large Marine Parks protect the coast and submarine environment. It's isolation, a large percentage of remnant native vegetation and few introduced pests means nature is in good shape. Many plants (more than 50) exist nowhere else, and its' kangaroo, tammar wallaby, short-beaked echidna, goanna, brush-tailed possum and, at current classification, sixteen birds, all have local sub-species. The lack of a human population at the time of European contact in 1802, means it's fire ecology is unique, and wildlife populations have a level of trust which allow quality observations of many species in the wild. The Island community comprises less than 5000 people - yet they are a creative lot. There is an excellent array of local produce including beef, lamb, eggs, wild-catch and aquaculture fisheries, honey, figs, wine, gin, wool and a variety of grains and pulses. Given the isolation and freight cost, producers have to be both efficient and savvy marketers, to make a living in competitive markets. To this end, producers, artists and tourism ventures have come together under a joint brand - that being Authentic Kangaroo Island. The objective is to celebrate the best of this in a week-long visit. Your hosts The Wickham family have been operating an experiential hospitality venture on Kangaroo Island for almost thirty years. They have drawn together an experienced team of guides, travel planners, a long-term Island Chef and relationships which run deep through the community. Please Note: Minimum 2 people required to run the tour. Fully independent tour (FIT) dates given are examples only. Please contact us with your preferred departure.
Departures
Note: Current p/p indicative rate. Final price may change due to currency fluctuations.
Cruise Itinerary
Fly in to Kingscote Airport ready to explore the Island. We will have a luggage transfer on arrival so your bags will go straight to the accommodation. Our first stop is in the Cygnet River valley - the site of the first European farm in South Australia where you get an orientation to the Island and a sense of the early exploration and history of the Island. At Ropers' Gums learn about the seasonal changes and the role the massive gums play in the conservation of the Island's endemic Glossy-black Cockatoo. At Cygnet Park, a private wildlife sanctuary which is pioneering large-scale diverse habitat restoration. Here we will meet Dr Peggy Rismiller, the world expert on Short-beaked echidnas, who will join us for lunch at a private bush camp. After lunch featuring King George whiting, halloumi and a fresh garden salad, Peggy will give an insight to "A day in the life of a wildlife researcher" and then lead a walk through the Park exploring the ecology. End the day with an introduction to the fledgeling viticulture industry with a tasting at the cellar door of Jacques Lurton's Islander Estate Vineyard. Check-in to accommodation, settle in, meet for pre-dinner drinks and dinner.
---
After an early breakfast, depart for the South Coast and Seal Bay Conservation Park. We aim to be the first on the beach for a private -guided tour of the Australian sea-lion colony. Learn about the efforts to protect and conserve what is one of the world's rarest marine creatures including a world-first intervention with hookworm treatment of a wild seal population. You will have the chance to get all of your questions answered about the feeding ecology, unusual breeding cycle and behaviour of these photogenic pinnipeds. Enjoy morning tea and a walk on the endless white sands of Bales Bay on the edge of Cape Gantheaume Wilderness Protection Area. Travel north to the centre of the Island into the heart of the sheep farming country where one of our innovative farmers will host a picnic lunch. Over lunch learn about the challenges and successes of farming the Island's ancient soils and get an update on the post-fire recovery efforts after the unprecedented fire season of 2019/20. After lunch explore the wildlife habitat and coastal landscapes of the North Coast - seeking out tammar wallabies, Kangaroo Island kangaroos and the secret tunnel through to Stokes Bay. Return to your accommodation - evening at leisure.
---
Early-risers have the option of a self-guided walk before breakfast - others can have a quieter start to the day. Those wanting to swim later in the day need to come prepared with your bathers. Depart for Nepean Bay and Kangaroo Island Olives run by father and son team Dom and Michael Esposito - we may see them or we might not - depending on what is happening on the farm. Either way we will taste their delicious fruit and oils with a tail-gate tasting in the olive grove. We will then take a trip into "town" the thriving metropolis of Kingscote where we will grab some fresh fish and chips and enjoy it al fresco at Reeves Point Heritaqe Park - the landing site for the first fleet by the South Australian Company in 1836. Depending on wind and sea conditions we join Kangaroo Island Marine Adventures either at Bay of Shoals or a short drive away at Emu Bay. The rigid-hulled inflatable boat is open so make sure you have a hat with a lanyard, a jacket and sense of adventure if you want to swim. As well as getting a chance to see the Island from the sea we have the chance to learn about some of the sea-birds, coastal raptors, aquaculture and seek out one of two resident dolphin pods. If conditions are right and the dolphins are not busy fishing, there is a chance of an open ocean swim with these inquisitive creatures. Like the wildlife encounters across the Island, the habituation of the animals to our presence has been done in a respectful manner without feeding and under careful guidelines. Return to your accommodation - after-dinner presentation by Tony Bartram, an enthusiastic educator instrumental in establishing the Citizen Science programme known as Dolphin Watch.
---
Be prepared for a big day as we traverse the Island to the western end and Flinders Chase National Park. The fires previously referenced caused significant impact to the Park and much of its' 75,000 hectares burned. As a result, access is restricted to a visit of only 2.5 hours. Our objective here is to gain an understanding of the role of fire in the Australian ecology, learning about the implications for our community and environment. Explore the massive natural shapes of Remarkable Rocks – a dramatic natural sculpture perched impossibly on top of a dome of granite emerging from the ocean. Shaped by relentless wind, sand-blasting and, as recent events have shown, even by bushfire, these beautiful shapes bear testament to the power of nature. Travel to Cape du Couedic past the lighthouse where evidence of the impact of the Southern Ocean continues at Admirals Arch. This coastal grotto provides a year-round haul out for a large colony of Long-nosed fur seals who swim effortlessly through the crashing waves. Moving out of the Park, we break for a picnic lunch hosted by the private conservation group "Land for Wildlife" who have done some excellent post-fire ecological monitoring. If time permits we will get off the beaten path to explore some of the lesser known places in the north-west, through the back-blocks of Western River with a chance for seeking out more wildlife encounters and dramatic valleys and coastal scenery.
---
After a big day yesterday we have a quieter day today - departing after breakfast we have a sweet start at a local family honey producer. The Island's bees are all descended from the introduction of bees from the province of Liguria in Italy in the 1880s. These bees were chosen as they combine two ideal qualities - a passive nature and are highly productive. Next we head to D'Estrees Bay where we meet up with one of our creative artists for a beach-combing session. We combine a beach clean-up, gathering any marine debris we find as well as tiny treasures which may later form part of an artwork with an assemblage workshop at a private studio after lunch. Different senses are brought into play at our next stop - Kangaroo Island Spirits where we will do a "ginspired" history of gin distillation and consumption. This session ends up with a very creative gin-blending where you develop your own recipe and take home your special blend. End the day with a relaxed home-hosted dinner - depending on the season it might be lamb-shanks in a camp-oven, wood-fired pizzas or a barbeque.
---
Start the day outdoors - "Breakfast with the birds" - there are a range of locations where this might take place depending on weather and season. Return to the heartland of the Island at Parndana and visit a local marron farm before enjoying a hosted morning tea at the Soldier Settler Museum to learn about the post-World War II returned servicemen land grant scheme. Parndana Campus of the Kangaroo Island Community Education is next where we have a student-guided tour of the "Aquaponics" programme where the students produce commercial quality Barramundi as part of a comprehensive Agricultural Science programme. Subject to good seasonal conditions, the barramundi and marron from our earlier visit, form part of the platters we enjoy for lunch, picnic style. After lunch head up through Range Road to Snellings Beach for a beach walk, wildlife observations and to learn about the early North Coast settlements served by infrequent coastal trading ketches. Return to Kingscote in time for a reception at Kangaroo Island Fine Art - a beautifully curated gallery featuring the work of over 50 of the Island's creative community. Dinner at the accommodation - evening at leisure.
---
Our final day explores the Dudley Peninsula - the Eastern end of the Island. We start the day with a heart-starter - climbing the 500 steps to the top of Prospect Hill, named by Matthew Flinders soon after making a statement for which we will be forever grateful "in gratitude for such seasonable a supply, I named this southern land Kangaroo Island" - no that's not a typo - that's how he spelled "kangaroo". We visit the rugged shoreline of Pennington Bay, the kangaroo habitat of Pelican Lagoon. From here we explore the rugged east coast of Cape Hart, the Devil's Kitchen and Cape Willoughby lighthouse. Break for lunch and then enjoy a wine-tasting at Dudley Wines overlooking Backstairs Passage with views back to the Australian mainland. Travel to Penneshaw through the 4WD Binney's Track through Baudin Conservation Park and take a walk through the newly-established Sculpture Trail. End the day on an artistic note at the studios of either Bernard Stonor, a glass artist, or creative couple Indiana James and Linda Jenkins - depending upon availability.
---
Itineraries are subject to change.
---
Kangaroo Island Adventure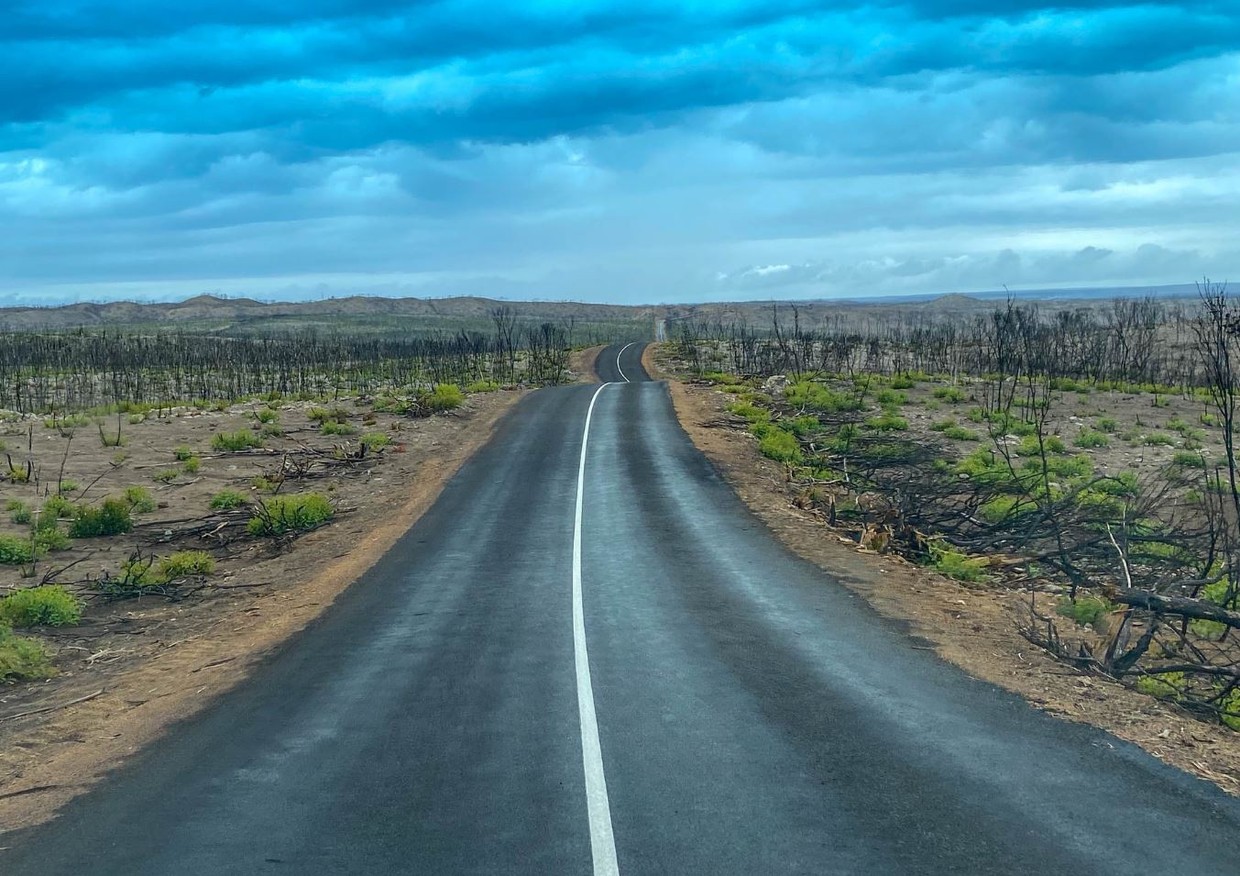 Normal 0 false false false EN-US X-NONE X-NONE Normal 0 false false false EN-US X-NONE X-NONE We partner with accommodation properties in three categories: Hotels, Deluxe Farmstay and Luxury Lodges & Villas. Unless otherwise requested, any accommodation booked by Exceptional Kangaroo Island is on a dinner, bed and breakfast basis. Some examples of our accommodation options: Oceanview Eco Villas A eco-luxury accommodation located on a 500-acre rural property nestled atop the stunning Kangaroo Island coastline known as 'Redbanks'. Their two villas, each comprise of two bedrooms with private ensuites and generous living space, offering stunning coastal views of Nepean Bay. Their off-grid, eco design and build gives guests a personalised 5-star experience along with the good feelings that come with leaving a small footprint and an ethos that seeks to both restore and give back to the environment. The Mercure Kangaroo Island Lodge Situated in bushland on the banks of Eastern Cove overlooking the ocean waters of American River. The Lodge is designed to blend with its natural surroundings, 38 superb guest rooms, most with unmatched views over the bay. Around the lodge is abundant wildlife and birdlife. (You can even borrow torches from reception to spot for wallabies and possums after dark or request to see our pelican feeding experience on the foreshore.) Reflections, the lodges own restaurant, is sure to be a highlight of your visit. You'll soon discover why it is one of the Island's most-awarded and loved restaurants. The Mercure Kangaroo Island Lodge is located on the eastern side of Kangaroo Island in the township of American River.
Highlights
• Small group with local knowledge and experienced guides • Wildlife • Beautiful coastline • Spectacular beaches • Conservation and Nature • Marine Parks
Map