---
from$ 3750 AUD
---
Note: Current p/p indicative rate. Final price may change due to currency fluctuations.
City
Gold Coast to Gold Coast
---
---
Overview
Fly west over 2,000km into the Outback, experience some of the most remote and iconic parts of Australia. Travelling over three days in a private Cessna Caravan, enjoy a birds eye view of the incredible colours and landscapes below. Departing from the Gold Coast your Outback Adventure will drop into Charleville, Birdsville, William Creek, Innamincka, Cunnamulla and overfly Big Red, the Goyder Lagoon and Lake Eyre. Explore the Cooper Creek, Innamincka and spend the day at Charlotte Plains Cattle Station soaking in their hot water artesian bore whilst gaining an appreciation for station life. These iconic Australian towns will give you a true taste of the Australian Outback, without driving for weeks to see it! Single travelers welcome, no single supplement applicable
Departures
Note:
Current p/p indicative rate. Final price may change due to currency fluctuations.
Cruise Itinerary
Checking in to the Seair hangar at 6.45 am, an early briefing and departure sees the sun rising over the Gold Coast as you head west for Charleville. This central Queensland town is home to a Royal Flying Doctor Service base, and you'll have a chance to visit it after landing at around 10am. After refuelling, continue into the Outback, arriving at the Birdsville Hotel around 1:00pm. Enjoy lunch at the Birdsville hotel before exploring this iconic Australian town. Regrouping at 4.30 pm, climb aboard the air conditioned 4WD tour vehicle and head west into the Simpson Desert to enjoy drinks on Big Red, the first major dune as you enter the desert. After sunset, return to the Birdsville Hotel for dinner and drinks at their heritage listed front bar. Overnight accommodation: Motel units at the Birdsville Hotel.
---
Day two starts with a cooked breakfast, before departing Birdsville at 8:30am, you'll get an opportunity to see Big Red and the Simpson Dessert from the air. Flying south and leaving Queensland into South Australia we pick up and follow the Diamantina River at low level through the Goyder Lagoon and then along the Warrburton River into the northern tip of Lake Eyre (North). While tracking south over Lake Eyre (North) we will climb up to allow you to see the sheer size of the 9,500 square km lake from your vantage point overhead. Heading west from Lake Eyre you'll arrive in William Creek at 11:30am and learn how this unique town operates, generating its own power and water before sitting down to lunch and a cold beer at the only pub in town, the William Creek Hotel. After lunch, fly back east toward Lake Eyre (South) and the infamous 'Marree Man' before continuing north over Lake Eyre to pick up the Cooper Creek and follow it to Innamincka. Conditions permitting, we overfly Innamincka to visit the historic Dig tree and learn about the Burke & Wills story. Settle into the Innamincka Hotel and have a look around town, before heading out for an afternoon Grave Tour to see Burks final resting place along the Cooper Creek. The Cooper Creek is the other major waterway that feeds Lake Eyre in flood years and it brings life to the barren landscape. Watch wildlife come to drink from the creek as the sunsets before heading back to the hotel.
---
After breakfast, take to the air and head east, returning into Queensland following Cooper Creek stopping briefly in Cunnamulla to refuel and then another short hop sees you landing at Charlotte Plains Station in the late morning. Met on arrival by Robyn Russell, our host and station manager, spend the day exploring an authentic piece of the Australian Outback. This property has been in Robyn's family for generations and she shares its rich farming history on guided tours of the station. Visit the cattle yards and shearing sheds before sitting down to a ploughmans lunch looking out over the landscape. After lunch head out to the stations artesian water bore and relaxing in one of the bath tub's, full of warm water you'll gain an appreciation for station life and the culture that it has developed. At 3:45pm it's time to depart our final sector together as a group, flying east, heading back to the Gold Coast and returning to civilisation in the early evening. Wish your fellow travellers farewell, as the tour official concludes.
---
Itineraries are subject to change
---
Seair Touring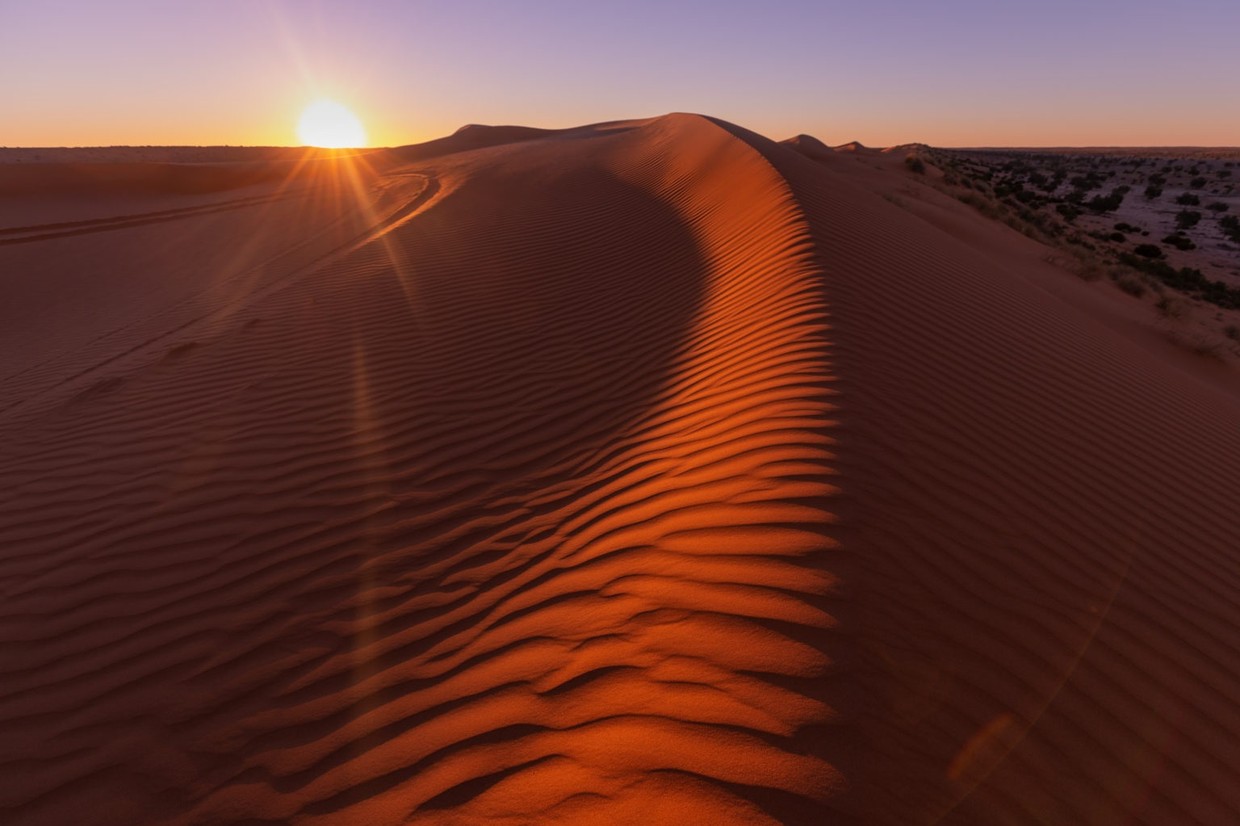 Seair Pacific is a Gold Coast, owned and operated, Australia wide Air Charter service. Seair has been servicing Queensland for over 25 years with approximately 3,000 flights per annum. Mission Statement Seair Pacific aims to provide excellent service and exceptional safety to their clients and customers. Safety is of highest importance and Seair constantly strives to achieve "Worlds Best Practice" aviation standards. Values Customer satisfaction Safety & Quality Recognise & appreciate our people Communication Ethical & Honest Environmentally focused
Highlights
• See the Australian outback, experiencing some of the most remote and iconic parts of Australia • Visit Charleville, Birdsville, William Creek, Innamincka, Cunnamulla and overfly Big Red, the Goyder Lagoon and Lake Eyre. • Fly to your destinations, meaning you don't have to drive for weeks!
Map